See the upcoming events and together ...
« Giving them back their dignity ! »
November 17 2018 @ 6PM
You are warmly invited to attend the third edition of The Way Out Gala !
Several artists and personalities will be in the spotlight and guests will enjoy a festive atmosphere enhanced by a cocktail and a gourmet meal.
« Your involvement really makes a difference in a person's life »
The funds raised will be used to provide help and support, to develop a housing resource so that sex trafficking victims can undertake steps towards social reintegration.
This support system primarily aims to equip the participant to discover and re-establish their sense of autonomy, a mindset and lifestyle change that leads to personal freedom to develop life skills.
Secondly, this support system aims to help establish a healthy community network founded on family and societal values. Our program is dedicated to young women aged 18-35, as this age group is the most targeted.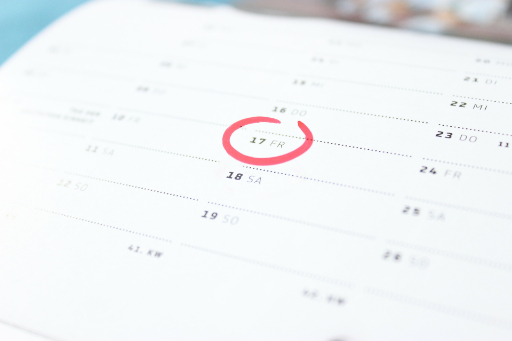 WHERE ?
Salle de Réception Le Crystal
5285 Boul Henri-Bourassa Ouest
Saint-Laurent, QC
H4R 1B7
514-236-7255
WHEN ?        November 17, 2018 @ 6PM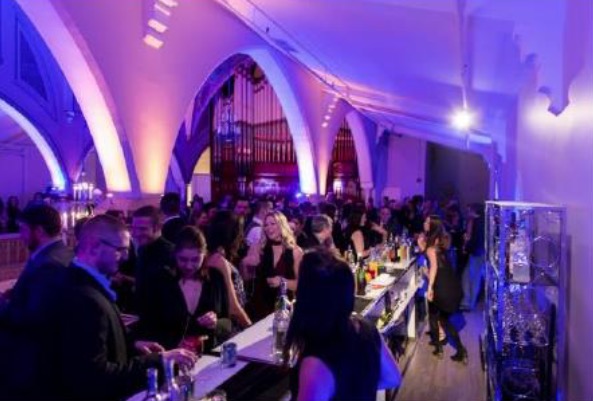 WHO ?
Most of the guests come from business, the arts, politics and the general Montreal population.
We are looking for volunteers and ambassadors to help us with our activities. If you wish, we invite you to contact us.
Speaker : Laurence Latreille (link), has a Major in theater and one in psychology in addition to being passionate about the complexity of the human being and its behaviors. In her talk, she first speaks about her background, her passion for theater, and how lucky she was to be surrounded by family and friends as a teenager, prior entering the heart of the matter in connection with the issue that are linked to the TVA's TV drama Fugueuse.
TVA's popular Fugueuse TV drama aired in the winter of 2018, which dealt with the topics of procuring and running away from girls, made the Québec population react enormously. Laurence felt greatly challenged by the questions of young people and also parents about what lived Fanny and Ariane in the series. She wants to take action to eliminate taboos and change the behavior of our society towards girls.
"If Fanny, despite her good living conditions, has not been safe from Damien's manipulation, are we safe?" What makes girls so vulnerable to this situation?
Laurence tells us about hypersexualization in young girls, at a very young age, to explain why so many girls are vulnerable to the yoke of pimping. She dares to go to the heart of the matter and addresses it with confidence, even if it can sometimes be difficult to hear.
Invitée d'honneur : Marlyne Nayokah Aflack (lien) was born in Brooklyn, New York in 1978. In 1996-1997 she was first known in Quebec as a VJ on Musique Plus, and now goes by the name of Marlyne Barrett and is a well-known actress on American TV. Barrett acted in The Wire, Law & Order and Gossip Girl. After starting her career on stage and television, she acquired the leading role as Jasmine LeJeune in the romantic comedy Love, Sex and Eating the Bones (2003). Since 2015, Barrett has appeared as Nurse Maggie Lockwood in the NBC medical drama series Chicago Med. Originally cast as recurring, she was promoted to series regular during the first season.
Discussing about the prevalence of sex trafficking here in Canada and explaining that the population needs to be more aware of this fact. Extract from an interview on Breakfast Television :
« I think people are a little confused what the true process is when a person is taken (into sex trafficking), ANYONE can be taken. And anyone is a (potential target) victim of sex trafficking and I start by saying that because everyone is a daughter or a son of someone and until it involves you, sometime you don't realize that. "I know nothing about this".  » (text in parenthesis and bold emphasis added)
Musical performance :  Come celebrate and dance to the rhythms of the DJ from XO Events (link). Founded by the Sciortino Brothers 20 years ago, XO Events started out as a local Montreal deejay company and has now grown into Canada's premier boutique Event Planning, Staging, Deejay and Audio/Visual
Company.
Awarded the Best in Canada 2010 by KA magazine, XO continues to raise the bar year after year over delivering and creating an experience that our clients and their guests will never forget.
Profits amassés            125 000$
Participants                    220
Animatrice et ambassadrice
Marlyne Barrett
Oratrice
Mélanie Carpentier
Menu préparé par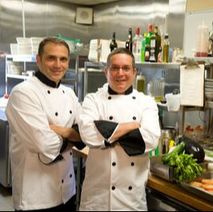 Vino Rosso Ristorante
Formation musicale
Wes Quave Live
Lieu de rassemblement
Reception Hall Le Crystal
Profits amassés             151 271$
Participants                     240
1$ investi rapporte     1,62$